Website Design
and Development
We specialize in creating stunning websites that are both visually appealing and highly functional.
Planning
The first step in designing a website is to plan out its purpose, goals, target audience, content, and functionality. This involves researching the competition, defining user personas, and creating a site map.
Wireframing
Wireframing involves creating a visual representation of the website's layout and functionality. This helps to determine the placement of content, navigation, and other elements.
Design
Once the wireframe is approved, the website's design is created. This includes choosing color schemes, typography, images, and other visual elements that will be used on the website.
Development
The development phase involves turning the design into a functional website. This includes coding, testing, and debugging the website to ensure that it works properly on different devices and browsers.
Content creation
After the development phase is complete, content is added to the website. This includes text, images, videos, and other multimedia elements.
Testing
The website is thoroughly tested to ensure that it is free of bugs, is accessible to users with disabilities, and performs well under different conditions.
Our team specializes in responsive website design and development. We create websites that adapt to any device, providing an optimal user experience for desktop, tablet, and mobile users. Our designs are not only visually appealing but also functional, ensuring your website is easy to navigate and use across all platforms.
Corporate and
Business Websites
Our team of experts has years of experience helping businesses like yours succeed. Trust us to take your business to the next level. We offer flexible and customized solutions to meet the unique needs of your business. Let us help you achieve your goals. We pride ourselves on delivering exceptional service and building long-lasting relationships with our clients.
Personal and
High design websites
Our high-end design solutions are tailored to your specific needs, ensuring that every detail is considered and executed flawlessly. Whether you're looking for a modern or classic aesthetic, we have the expertise and creativity to create a space that exceeds your expectations. Our personalized approach means that every project is unique, and we work closely with you to ensure that your vision is realized.
Website backed by strong and flexible content management system
Our powerful CMS platform makes it easy to manage your website content and keep it up-to-date with minimal effort. With our intuitive interface, you can easily add, edit, and delete pages, posts, and media without any technical knowledge. Our CMS is backed by a team of experts who are always available to provide support and guidance to help you get the most out of your website.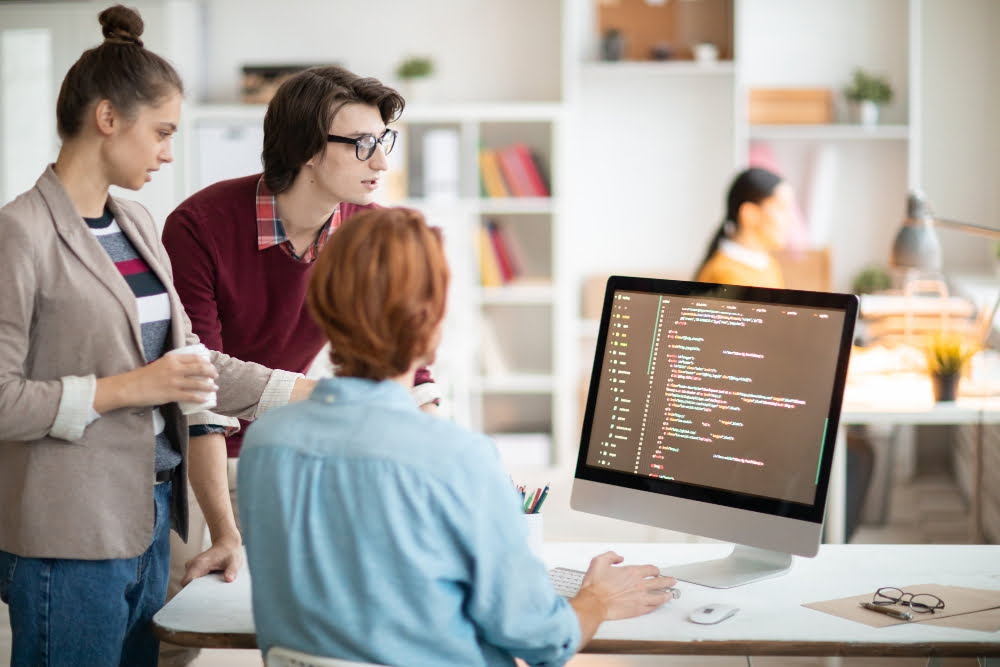 Join techovibes
Make your website design and development up to date, as per industry standards and update it anytime anywhere.
Join with us and connect with smart world
© 2018, techovibes.com. All rights reserved.